Are you still using pen and paper log books to sign in Visitors?
Do you see a serpentine queue for your Visitors to sign in?
Do you need a call from your Receptionist to inform you of your Visitors?
Do you spend hours searching your paper logs to audit your Visitor entries and exits.
If you have answered yes to any of the above, you should consider switching to our Vistas Visitor Management System. Here's why: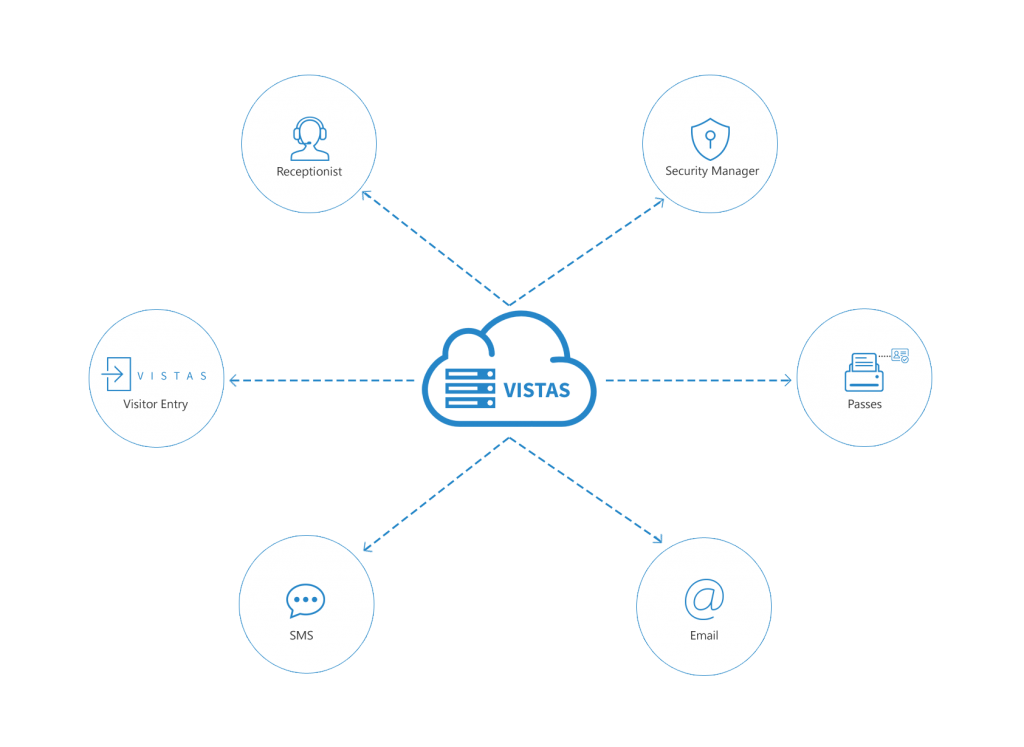 Vistas replaces your pen and paper system with a simple and intuitive electronic Visitor entry system.
Vistas prints a paper pass with your logo and notifies the host via SMS and Email about the arrival of Visitors.
Vistas uses a bar code scanner to check Visitors in and out.
Vistas provides a number of reports to keep tabs on your Visitors.
Vistas cuts down waiting times and improves Visitor experience.
And a lot more …
For a free demo: write to us at info@frslabs.com.