Know Your Customer
Whether you are a small investment advisor or a large bank, KYC is fundamental to your growth. KYC must be done in exactly the way regulators want you to do it, and when regulations change, so does your workflows, disrupting every aspect of your business.
Non-compliance is not an option. Regulations arrive from multiple regulators, at multiple times of the year, growing in scale and complexity each passing year. Buried in these regulations are voluminous details to interpret and implement, often at short timescales, to remain compliant.
Keeping up with the regulations is a challenge, pushing you back from exciting new innovations to take your business forward. Therefore, you need a platform that adapts to new regulations, that remains flexible to build new workflows, that can provide simplicity for your customers yet keep fraud out, and that is secure and scalable.
That platform is what we provide.
Text Recognition
Powerful vision APIs and SDKs to extract and process data from ID cards and supported documents.
Face Recognition
Snap a KYC compliant selfie through our award-winning face capture and passive liveness checks.
Video KYC
Onboard and verify customers remotely using video KYC flows customised to your exact needs.
Aadhaar Services
Make your application process and identity verification tamper proof with Aadhaar verification.
ID Verification
Verify the genuineness of ID proofs by matching it against the issuing government sources legally.
Increase Revenues. Reduce Fraud Losses.
Use our patent pending network maps to search and detect fraud faster with fewer false positives.
Learn more
Prevent IRSF and Wangiri Fraud.
Specially built fraud database for Telecom and VOIP providers to counter IRSF and Wangiri fraud.
Learn more
Three steps to onboarding.
Start seeing 10x growth.
Whether you are using our dashboard or integrating our APIs, you will quickly see the benefits of saving money, being regulatory compliant, and being more responsive to your customers.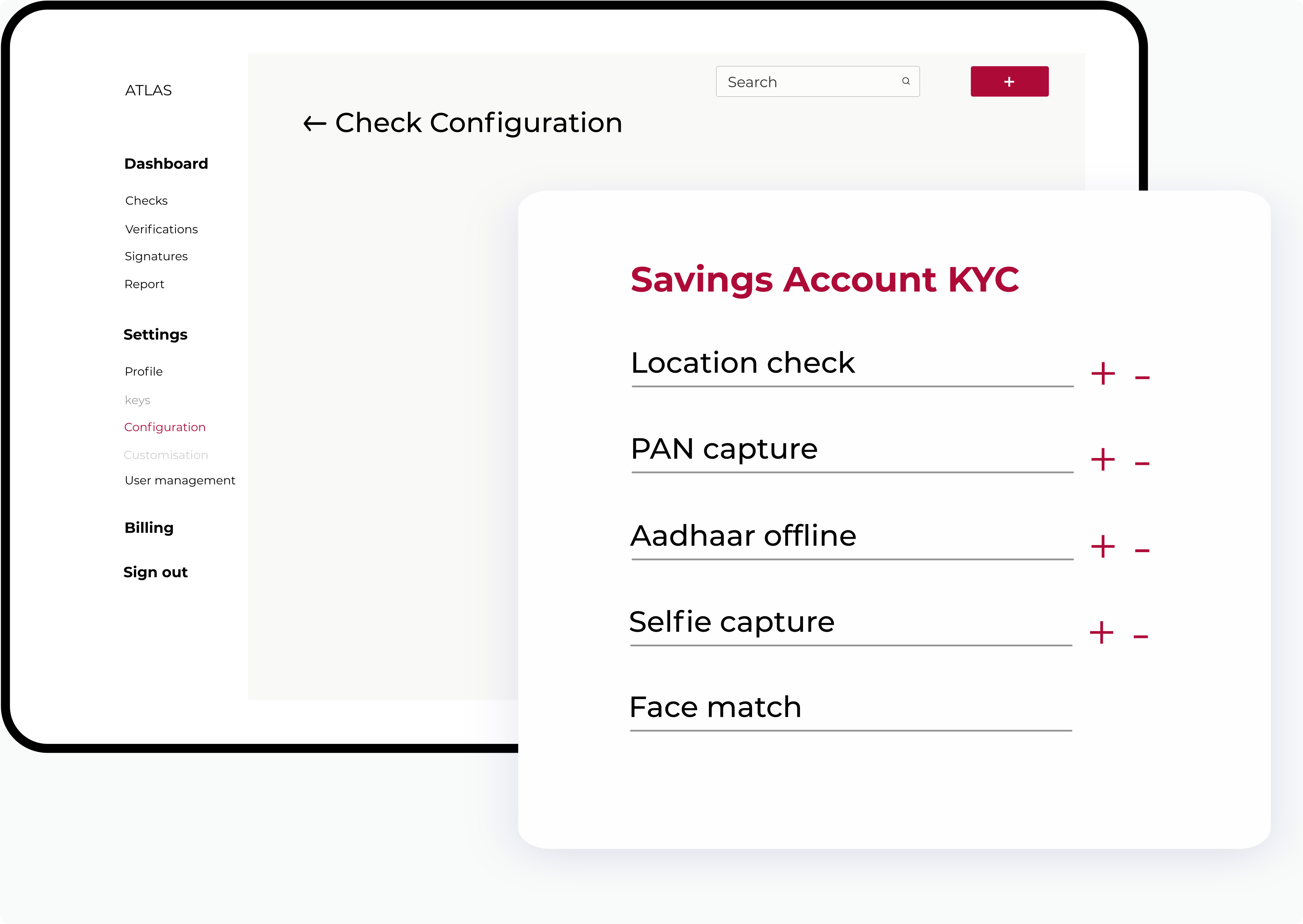 Create
Create a KYC flow to your exact needs in seconds from our dashboard.
Initiate
Initiate a KYC check from the dashboard or use our API within your own mobile or web application.
Decide
Let customer complete the KYC steps and you get all the data verified and beautifully organised to take decisions.
Award winning technology
Patent pending technologies matured over ten years with proven accuracy, quality and scale.
Support that truly supports
Whatever it takes, we are here to help you succeed with our tools and services.
Secure enterprise platform
Use our cloud platform to get started now. Or deploy this within your own premises.
Pricing that makes sense
Pay per transaction with discounts as you scale. Or annual subscription with unlimited usage.
Servicing customers worldwide
Book a free demo
Built for flexibility, compliance and reliability to serve multiple industry segments.
Banks
Insurance
Telco
Ecommerce
Fintech
Healthcare
Delivery
Gig Economy
Governments