Taking into account the recent updates made by RBI regarding the master KYC direction (MD) on 20 April 2023 and subsequent updates on 04 May 2023, it is crucial to emphasize the significance of sanctions screening by Regulated Entities before onboarding customers.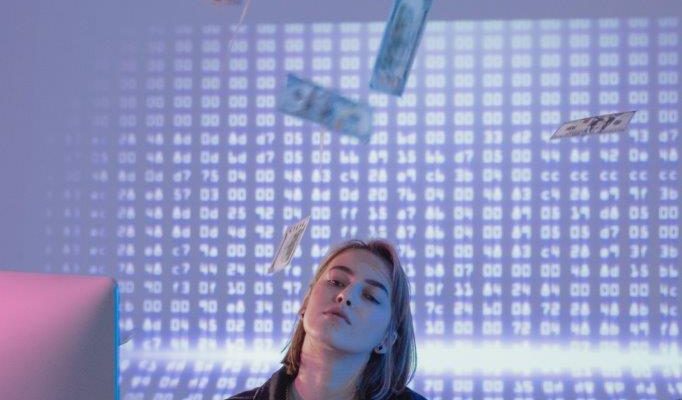 The specific details regarding this sanctions screening process are classified under Chapter IX and Section 51 of the "Obligations under the Unlawful Activities (Prevention) (UAPA) Act, 1967". The following clauses and sections hold particular importance in ensuring compliance with Sanctions Screening requirements.
Chapter III – Clause 10 (i) – Suitable system is put in place to ensure that the identity of the customer does not match with any person or entity, whose name appears in the sanctions lists indicated in Chapter IX of this MD.
53. REs shall verify every day, the 'UNSCR 1718 Sanctions List of Designated Individuals and Entities, as available at https://www.mea.gov.in/Implementation-of-UNSC-Sanctions-DPRK.htm, to take into account any modifications to the list in terms of additions, deletions or other changes and also ensure compliance with the 'Implementation of Security Council Resolution on Democratic People's Republic of Korea Order, 2017', as amended from time to time by the Central Government.
53A. In addition to the above, REs shall take into account – (a) other UNSCRs and (b) lists in the first schedule and the fourth schedule of UAPA, 1967 and any amendments to the same for compliance with the Government orders on implementation of Section 51A of the UAPA and Section 12A of the WMD Act.
Section 54A. REs are encouraged to leverage latest technological innovations and tools for effective implementation of name screening to meet the sanctions requirements.
What does the Regulator want the Regulated Entities to do?
Regulatory Entities (REs) must conduct a check against the Sanctions list when establishing an account-based relationship (such as through Video KYC or face to face) with a customer, as well as on a periodic basis. They should promptly report any connections or links between customers and known offenders to the nodal officer.
It is important to ensure that there are no accounts (individual or entities) associated with any of the individuals or entities listed in the United Nations Security Council (UNSC) sanctions list. This list specifically includes people or entities with strong links to terrorist networks worldwide.
REs are required to verify customers against the UNSC Sanctions list on a daily basis and ensure that these checks are performed using an up-to-date sanctions database to ensure meticulous compliance.
Any matches found in the sanctions list must be immediately reported to the Financial Intelligence Unit – India (FIU-IND), in addition to reporting to the Ministry of Home Affairs (MHA). Accounts may also be frozen as specified in the UAPA notification dated 02 February 2021.
Furthermore, REs must strictly enforce compliance when it comes to possible matches with individuals or entities linked to Weapons of Mass Destruction (WMD) as per the WMD Act, 2005.
If a customer falls under clause (a) or (b) of sub-section (2) of Section 12A of the WMD Act, 2005, beyond reasonable doubt, REs must prevent such individual/entity from conducting financial transactions and promptly inform the Nodal Officer.
Money laundering is a sophisticated form of organized crime that involves obscuring the true source of funds acquired through unlawful activities, including corruption, fraud, drug trafficking, gambling, and terrorism. To combat this illicit practice, Anti-Money Laundering (AML) encompasses a comprehensive framework of laws, regulations, and policies aimed at identifying and preventing the transformation of illicit proceeds into legitimate assets.
How can frslabs help remain compliant with Sanctions Screening?
Since 2010, we have been at the forefront of the fight against fraud, and we have always emphasized the importance of sanctions screening and ongoing network mapping. These practices play a vital role in our KYC compliance and Fraud Prevention measures by enabling us to identify subtle account changes that might otherwise go unnoticed during regular operational monitoring.
To ensure comprehensive sanctions screening, we have established partnerships with global data consortiums. Through these partnerships, we have access to over 1000 up-to-date global sanctions lists, which are continuously updated in real-time, typically every 5-10 minutes throughout the day.
Utilizing our APIs, name screening can be instantly performed, enabling quick identification of high-risk individuals and businesses. Furthermore, we have the capability to monitor these high-risk candidates on a daily basis, keeping track of any changes and links to updated data sources.
With our Video Customer Onboarding (V-CIP) solution, we have automated the extraction of data from client-submitted documents, perform face liveness checks and match facial features against known offenders. This further enables us to initiate Sanctions Screening right at the point of onboarding, ensuring efficient and timely compliance.
Leveraging our patent-pending network maps technology, we continuously build comprehensive profiles of our customers. This technology allows us to establish links and identify changes and criminal behaviour that may not be easily detected through traditional rules-based checks.
Interested in Sanctions Screening? Please book a demo so we can share how our solutions can help you remain compliant with this new and significant compliance change for all Regulated Entities.
---
About
We are your friends at frslabs
FRSLABS is an award-winning research and development company specialising in customer onboarding, identity verification and fraud prevention solutions for businesses. Whether you are a big bank, insurance, telco or a small investment broker, we help you onboard and verify your customers with greater flexibility, compliance and reliability.
Built for you, not for investors
We do what is right for you (and only you) at scale. Nothing is off-limits for us when it comes to innovation, a culture best reflected in the array of patents we have filed. We want to be your trusted partner, to build the solutions you need, and to succeed when you succeed.
Priced for success
We are driven by our mission to touch a billion lives with our tools and not beholden by venture capital or mindless competition. We therefore have the freedom to do the right thing, and price our products sensibly, keeping your success and our staff in mind.
Supported by humans
Whatever it takes, we are here to help you succeed with our products and services. For a start, you get to talk to a human for help, not bots, to figure things out one-to-one. Whatever your needs, however trivial or complex it may seem, we have you covered.